Season 4 Summary
The Winx are back. They've finished their education at Alfea and return to teach about Magic, or so they planned. A group called the Wizards of the Black Circle who hunt fairies are looking for the last fairy on Earth. Initially they believe this fairy to be Bloom, but are wrong. Earth's last fairy is someone else. The Winx go to Gardenia in order to find the last fairy. They find her in a girl named Roxy who wants nothing to do with fairies or magic. The Winx achieve a new form called 'Believix'. The Believix form will only be strong enough to defeat the Wizards if they can convince the people of Earth to believe in magic.
Season 4 Episodes
Episode 1
Italian Name:I cacciatori di fate (The Fairy Hunters)

Episode 2
Italian Name:L'Albero Della Vita (The Tree of Life)

Episode 3
Italian Name:
Episode 4
Italian Name:Love and Pet (Love and Pet)

Episode 5
Italian Name:Le regalo del Mitzi (Mitzi's Gift)

Episode 6
Italian Name:Una Fata in pericolo (A Fairy in Danger)

Episode 7
Italian Name:Winx Believix

Episode 8
Italian Name:Il Cerchio Bianco

Episode 9
Italian Name:Nebula

Episode 10
Italian Name: La Canzone di Musa (The Song of Musa)

Episode 11
Italian Name: Winx Club per sempre (Winx Club Forever)

Episode 12
Italian Name: Papà! Sono Una Fata! (Dad! I'm a Fairy)

Episode 13:
Italian Name: L'Attacco Degli Stregoni (Attack of the Wizards)

Episode 14:
Italian Name: 7: Il Numero Perfetto (7: The Perfect Number)

Episode 15:
Italian Name: Leziono do Magia (Magic Lessons)

Episode 16:
Italian Name: Un Mondo Virtuale (A Virtual World)


New Characters Images: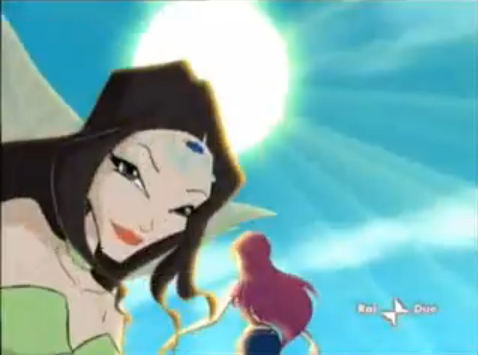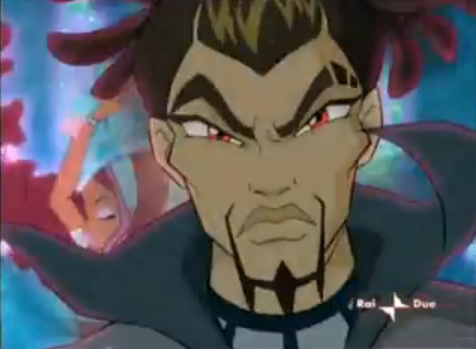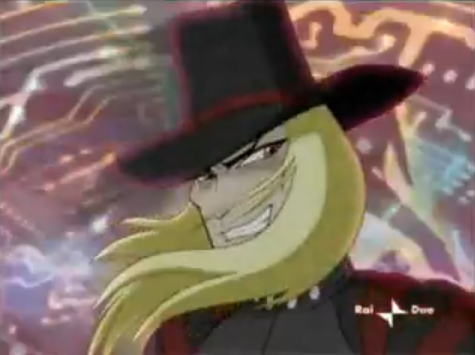 Aka's Early Thoughts on Season 4
Not much is know about season 4 yet and the information here is just my own speculation from seeing the two posters on Micheal's Winx Club. The Winx girls seem to have a new form. Apparently there is a form beyond Enchantix (which was supposedly the highest level of power a fairy could reach). The new form could come from Earth, Pixies, Witches, or another form of training, that would create a hybrid fairy/other thing. The new form looks less complex then last season's Enchantix form. The new form looks like a mix of corsets and cowgirl costume. Enchantix will probably still be used, since the Enchantix form is shown on one of the posters. This new form may only be accessible to some fairies, since we only see Bloom, Stella and Flora using this form on the poster. There is a new male character, though he could just be Helia in different clothes and a new hair cut. The Trix will return since Icey is one at least one of the posters.
Winx Club is owned by Rainbow S.p.A., 4Kids Entertainment.
This site is in no way assocaited with any of the listed companies. Site content created by K.F.